About us
For Chinese cuisine and delicacies that are unique and filled with exquisite flavours, please join us at Silver Garden Chinese Restaurant, where we will treat you to some of the best Chinese you have ever tasted. Fresh ingredients and spices, delicious rice and noodles all infused with delicious taste combinations like only the Chinese can make. Some of our favourites are our BBQ Fillet Steaks, juicy, tender Pork Chops in Peking Style, Satay Beef, Seafood dishes, Omelettes and an array of Vegetarian dishes. We also have delicious desserts that complement our meals. Join us in store at Shop 3, Ballajura City Shopping Centre in Ballajura or simply order online.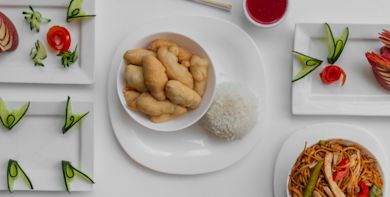 Reviews
Rob
"20 minutes away and was piping hot very nice food and great service , needs more of a spice in the Mongolian lamb very weak flavour but still nice"
19/02/2020
Todd
"very generous portions! great food!"
17/02/2020