About us
For Chinese cuisine and delicacies that are unique and filled with exquisite flavours, please join us at Silver Garden Chinese Restaurant, where we will treat you to some of the best Chinese you have ever tasted. Fresh ingredients and spices, delicious rice and noodles all infused with delicious taste combinations like only the Chinese can make. Some of our favourites are our BBQ Fillet Steaks, juicy, tender Pork Chops in Peking Style, Satay Beef, Seafood dishes, Omelettes and an array of Vegetarian dishes. We also have delicious desserts that complement our meals. Join us in store at Shop 3, Ballajura City Shopping Centre in Ballajura or simply order online.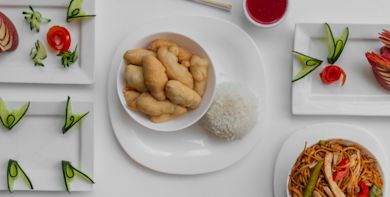 Reviews
Sull
"They make the best Beef and Black Bean, much better then other restraunts in the area.."
25/01/2020
Sull
"Their food is really nice better then a lot of the competition.."
25/01/2020